to Flavigny-sur-Ozerain, and "La Maison du Vigneron"
if our 2010 holiday had a centre, this was it
After exploring some new parts of eastern central France, we headed today to our gîte in the village of Flavigny-sur-Ozerain, towards the north of the Côte d'Or Département in Burgundy. Is Burgundy the new Tuscany? Wait and see...
Not too far from Cluny to Flavigny, but we ambled along, checking out campsites at Beaune and Savigny-lès-Beaune for future reference along the way. The Beaune site ("100 Vignes") looks to have potential, though we're not sure how long we'd want to spend in the bustling wine town itself, and it's a fairly urban site. Savigny - also not sure, though nearby Pernand-Vergelesses looked pretty, and would make a good centre for a slurping-tour of the Côtes.
First view of Flavigny was the best known (from pics on the web) view, across the valley from the N9 up from Pouillenay: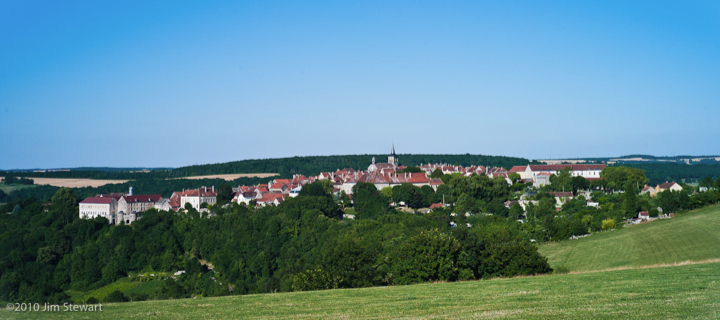 On arrival, a quick look round the village. All was pleasingly quiet - aside from the racket out of this wedding party. Can't you just hear that confetti?