a fine morning in Ardhasaig, with the hilltops clearly visible for once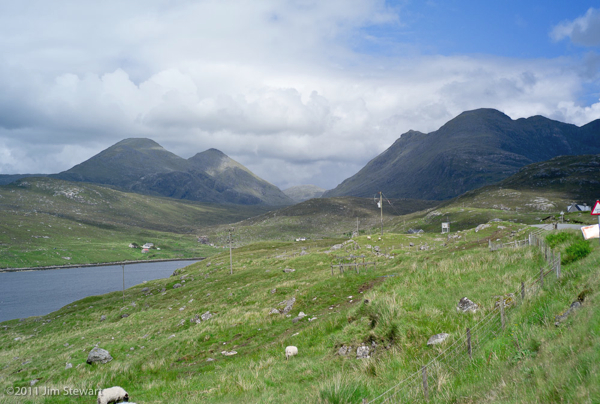 So off we head westwards, past the eerie remains of the old Norwegian whaling station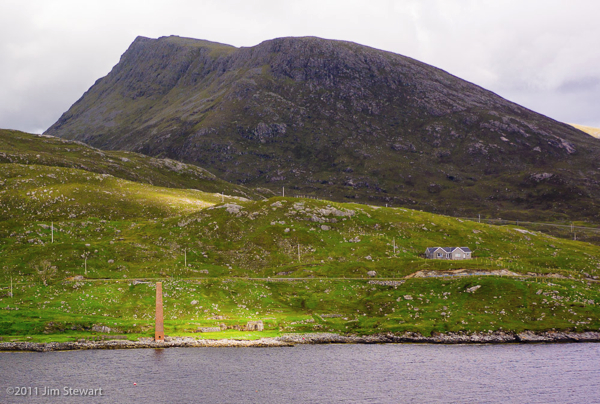 to the famous sandy beach to the west at Hushinish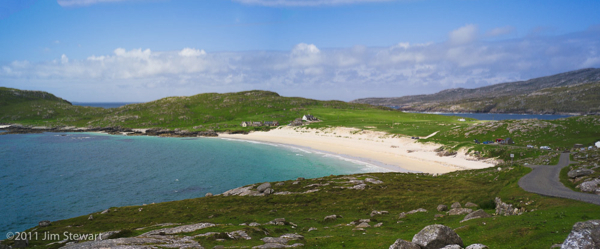 Sometimes on days like this the chromatics of sea and sand seem more Caribbean than British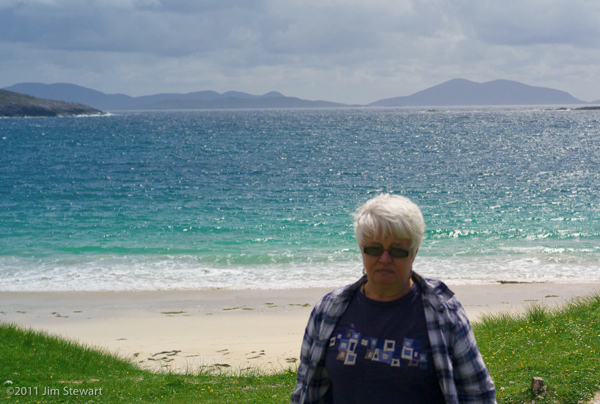 As we head back towards Tarbert, though, the landscape is unmistakably Scottish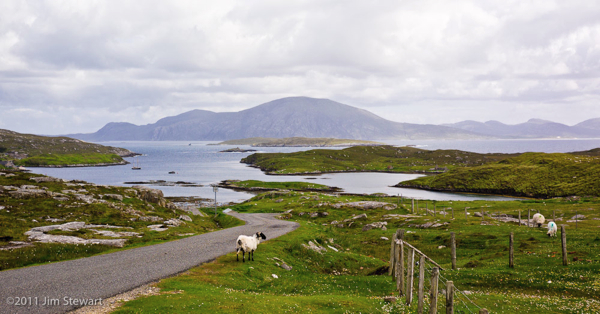 as are the fauna.
Having done the west route, we continued on through Tarbert and on over the bridge that links Harris and the isle of Scalpay off its eastern coast.
A major part of the character of the islands comes from the fact that, in such far flung places, broken down and unwanted properties of all kinds remain to rust and rot, until gradually over time they will simply be absorbed by the land or the sea.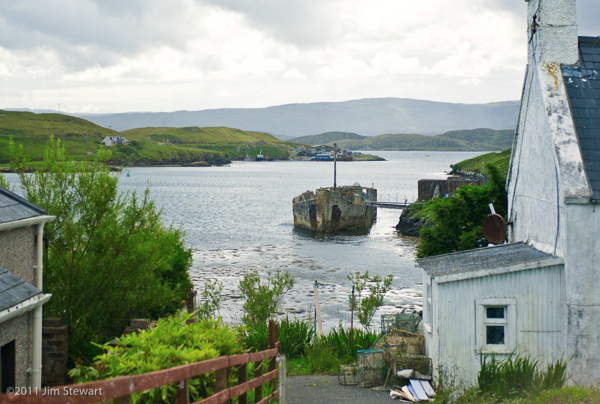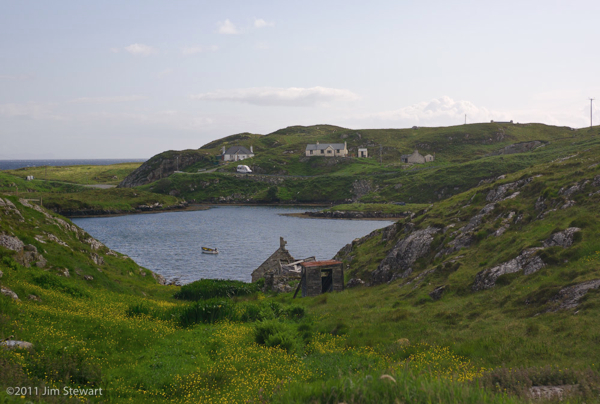 So this is not a landscape wild or undisturbed. This landscape bears the marks of human presence and history at every turn. And for the most part it's the history of ordinary island folk, whose relics linger after them and bear witness to their lives and struggles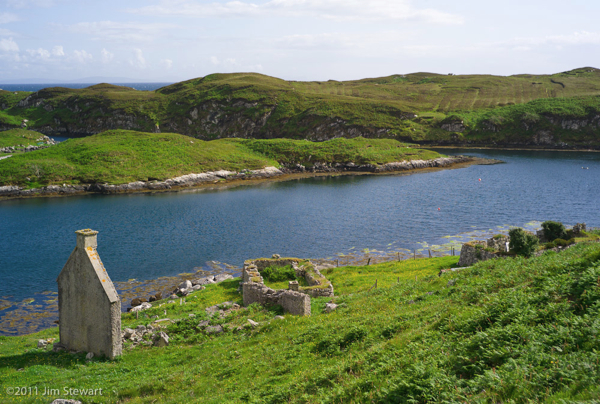 Who lived here? And who allowed a habitation in such a beautiful spot to crumble and collapse?