27/05/09 23:53
...where the River Swale swirls below the rather impressive medieval fortifications of what may be Yorkshire's "Best Kept Secret", Canadian cousins and pro tem ex-pats John and Barbara invited us to stay on our way back north
Richmond is a peaceful spot, most likely, when its not the annual Richmond Meet. The Meet is not a quiet event

Starting back in the years of industrial gloominescence, at the time of the formation of the Harriers clubs and the prototypical Ramblers - among the most lastingly successful of socialist/ communist initiatives in the UK - cyclists' groups from Yorkshire and the industrial North East converged on Richmond at the May Bank Holiday, when the Swale is warm enough to paddle in, and to cool the overheated cyclist from Halifax or Jarrow. Those who moan of lycra-louts today should not forget the past of cycling and its place in labour history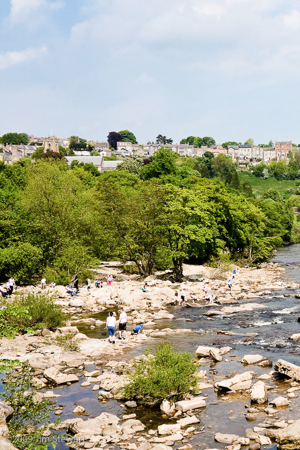 Nearby Easby with its ruined abbey and remarkably unsacked church was a more tranquil terminus ad quem for a holiday Monday walk. The light wasn't outstanding, as a storm was brewing mid-afternoon that broke in te early evening, but these pics give some idea: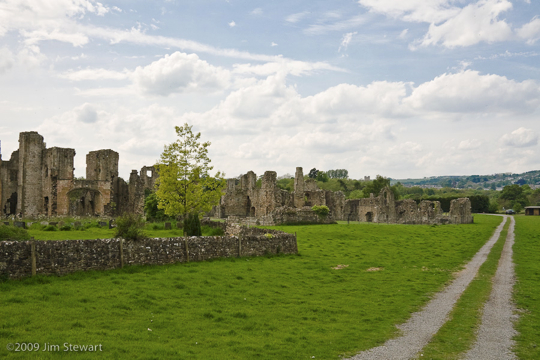 under-rated H8 mash-up monasterio, just a very pleasant stroll from the town ...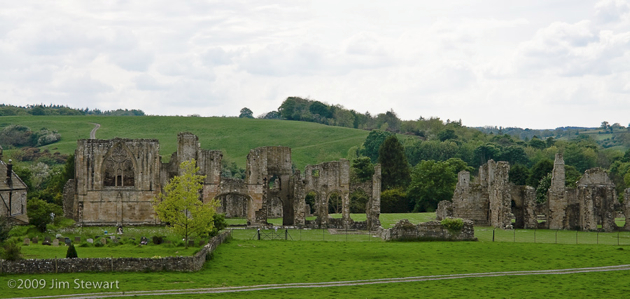 ... as this telephoto shows (least I think that's Richmond Castle, taken from same place approx. as the last shot of the Abbey, with approx. 90º turn to right)
And this, by way of reflection on the walk, is Easby from the window John & Barbara's top floor flat in Richmond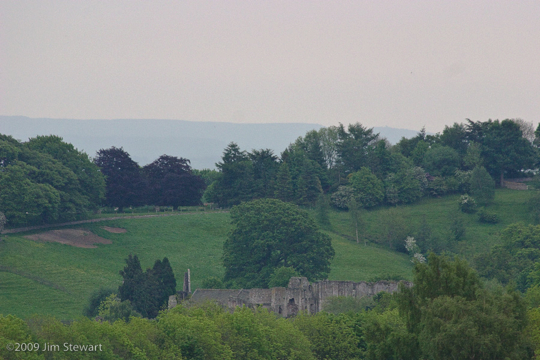 We liked Richmond. With the flower-bedecked castle ...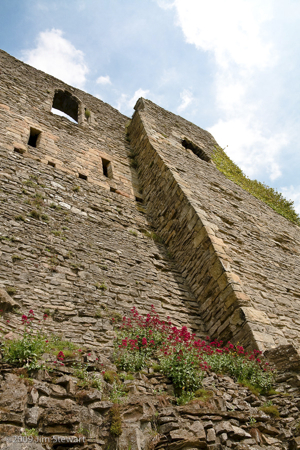 ... the rapids ...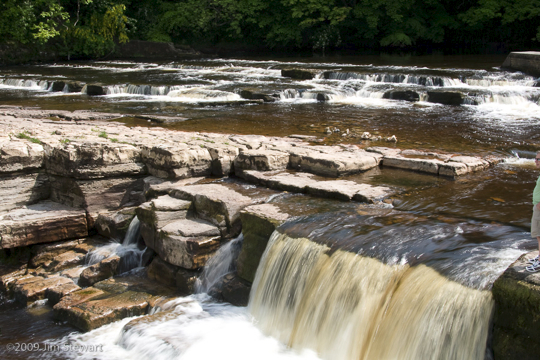 and its topological charms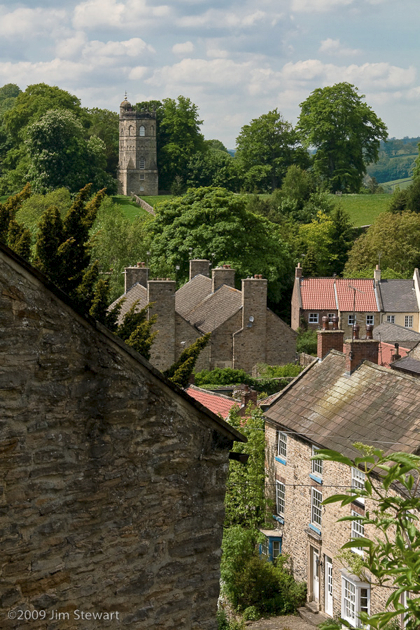 So thanks! John & Barbara, for putting us up.
We're sorry we didn't have longer to explore, but we do look forward to returning the favour sometime soon, up here 'n'a'heelans