here we are in Glasgow (or quite nearby). Overnighting in the Holiday Inn at the airport
Tomorrow we fly to Johannesburg, where we'll arrive the following day. Tomorrow night it's Dubai Airport for 4 hours between planes.
Fun.
Here's a shot of Rannoch Moor this morning. Taken from the coach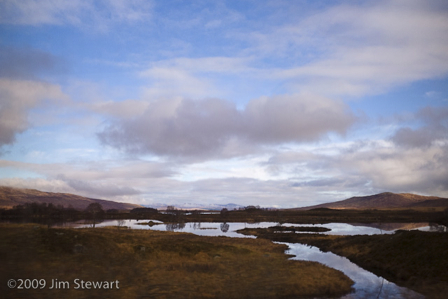 Good what you can see on a bus pass, heh!
02/11/09 16:46
Jim's sister Carolyn Stewart
writes to tell us that she is now online with a new site out there for her new enterprise:
Box Cottage Industry
.
Since moving to Dorset, Carolyn - a pioneer in her day with machines such a the Amstrad PCW-8512 and one of those early, diminutive Macintosh's with a screen the size of a playing card - has been backward in coming forward, technologically speaking.
But now she's taken the cyber-plunge, and
box-cottage-industry.co.uk
is up & running, showcasing Carolyn's work in designing and making a unique range of decorative screens, funny little boxes and floorcloths(!)
Here's an example, reproduced from her site without permission: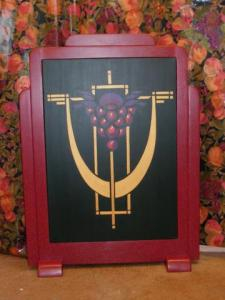 That's Box Cottage Industry - now Go Visit!!