the great puffin hunt...
...takes us back to the Far North
This time we stay a week in Thurso, and take a couple of trips out to Duncansby Head. Famed from the shipping forecasts, this is the far north east corner of the Scottish (and thus the British) mainland. The coastline is characterised by its cliffs, and by the stacks which the sea has carved from the sandstone. The deep inlets in the cliffs are home to massive numbers of sea birds, as are the stacks.
And the "stars" hereabouts are the puffins.
Conversation between passing strangers along the cliff-top paths concerns not the geological spleandour of the stacks - nor the diversity of the ornothology thereabouts. Instead it consists largely of variants on the Q&A: "have you seen any puffins?" and "there's puffins over there, and there, and there; or there were yesterday/ last week/ whenever..."

Here's one: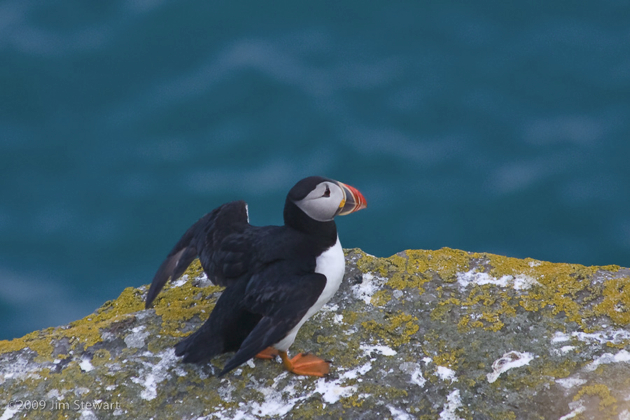 We'll post more - and more diversity - in the next few days. Check back...