farewell to Flavigny
on a misty morning
we awaken to find the valley hidden from view from our windows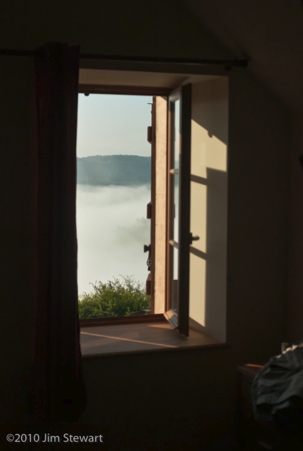 >>>>>>>>>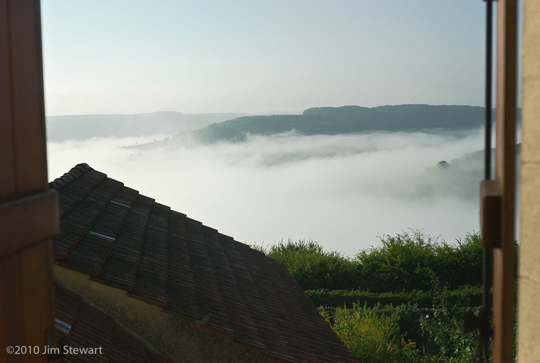 we wave goodbye to Flavigny, to Jean-Luc and Marte Tahon who've been our excellent hosts here, and to Françoise, Philipe and Leonard who were our neighbours and fellow-visitors. While they head south for their home in Hyères, we head north.
It's a little sad to open our door and see Flavigny and the église Saint-Genest for the last time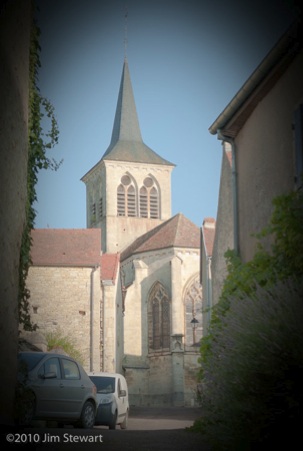 but on we go, and Ruth for one seems happy at Larrey (ho, ho, ho) as we near the northern perimeter of la Bourgogne...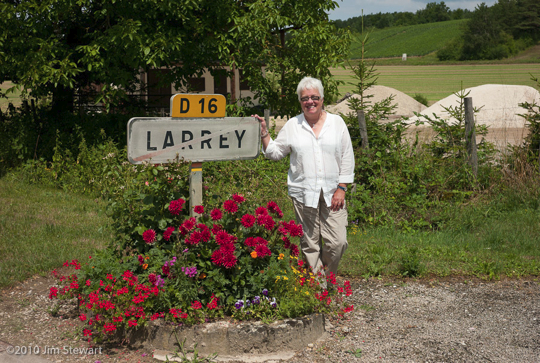 We thought maybe we'd find a lakeside campsite, and checked out the Étang de Marcenay and Lac d'Orient (pictured). After all, as noted previously, Les Francais aiment leurs Lacs. But thinking about it, we live in the land of lochs, and of course Argyllshire has more coastline than France, so maybe we're just a bit picky when it comes to lacs, lochs and lakes.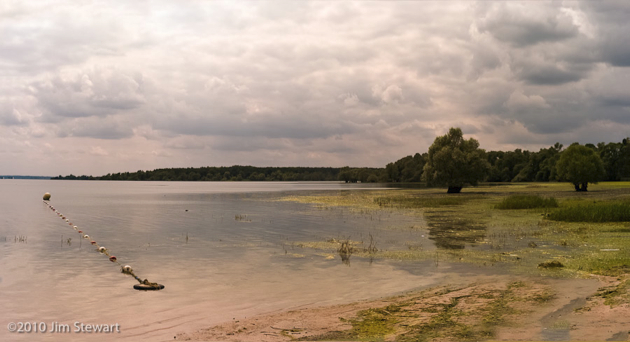 Anyhow, after much nosing around, we ended the day in Champagne, in the Côte des Blancs vineyard area, in the village of Vertus, and the Hôtel Thibault IV, a ** Logis de France, and not one we'll want to revisit. Along the way we passed through Troyes (which looked worth a visit - we may go back) and Épernay (which didn't. The Rough Guide likes it, and gives a seriously misleading picture of a quiet little market town. We didn't find that.)
This is Vertus: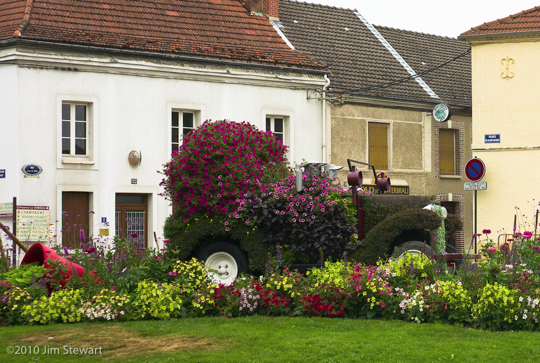 Note the grey sky...